Casper aviation platoon Casper Platoon Story

Caspers in the News
By: Ned Costa, Casper Crew Chief

Casper Photo Evidence for: Agent Orange VA Claim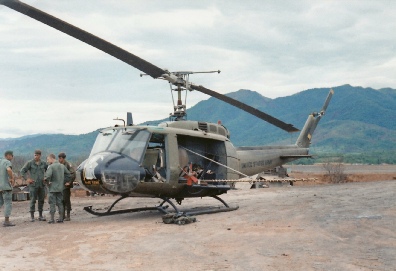 CAPO (Aug 2010) - The below photo was taken in 1969 of a Casper Huey at LZ English that has been rigged for spraying Agent Orange. It is a known fact that Casper Aviation Platoon helicopters were used in AO spraying missions. According to Bruce Silvey, there were CH-47's landing at LZ English in late 1968 to be loaded with this defoliant and then they were deployed somewhere in our area of operation. That puts the Agent Orange defoliant at LZ English and moreover on our Crap Table (flight line). You can see the Agent Orange tank inside of the huey and the extended sprayers are clearly noticeable along with our Casper ghost emblem on the nose of our aircraft. Even if you did not personally handle the AO, you were still exposed to this chemical in our area.
Also, according to Jerry Terry, he flew two AO missions in 1966 and 1967. Jerry Hollis reports the same and Hal Hickey said he flew several AO missions between December 1967 and July 1968.
This photo can be used as evidence to help support your new, pending or appeal process related to any Agent Orange claims you may have at the VA.
Thank you to Jim Jeffyres for providing us with this photo. We hope this information is useful to your claim.
This site was last updated: 2/15/15
HOME PAGE
BACK TO THE STORY INDEX