Casper aviation platoon Casper Platoon Story

Caspers in the News
By Ned Costa, Casper Crew Chief

Free Fallin' & Loving It!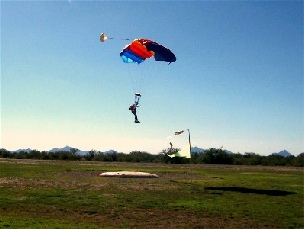 TUCSON, AZ (2004) - Casper Crew Chief Larry Stafford on the ground after a successful jump in Arizona. This "drop zone" is at the Marana Skydiving Center located at the Marana North West Regional Airport about 20 miles from his home in Tucson. His first jump "skydived" was in 1964 before he and his best friend Dave Canales joined the Army on the buddy system. They completed jump school at Ft. Benning and were both stationed in Vietnam. Larry was assigned to B-Med, Support Bn, 173d ABN BDE., while Dave went to one of the airborne battalions in the First Cavalry Division. Half-jokingly both of them had the ambition to one day be members of the Golden Knights. Sadly, Dave was KIA in 1966.
Larry returned to Vietnam for a second tour and joined Casper Platoon as a Crew Chief at LZ English in 1968-69. He retired from the military after 24 years of service. In civilian life he was a Firefighter with the Tucson Fire Department and is now retired. All together, Larry has made over 500 jumps to date… AIRBORNE!
L Larry Stafford: TFDFF@cox.net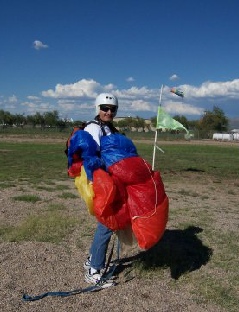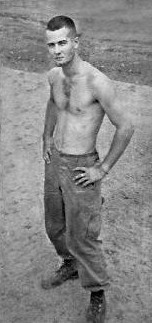 This site was last updated: 2/15/15
HOME PAGE
BACK TO THE STORY INDEX