Casper aviation platoon Casper Platoon Story

Caspers in the News
By Ned Costa, Casper Crew Chief

Casper Get-Together at "LZ Sparky"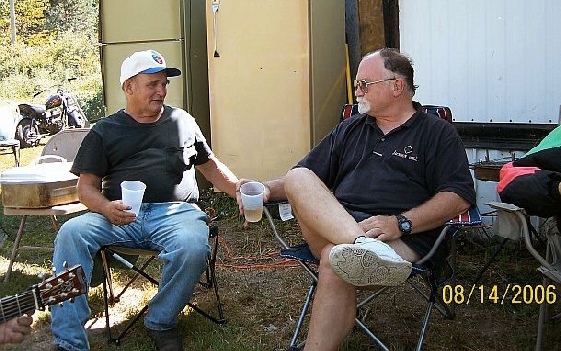 MANTON, MI (Aug 2006) - Casper Door Gunner Leo "Sparky" Sparks opened his home to several Caspers and their family members last summer for a weekend Bar-B-Que. LZ Sparky is located in Manton, Michigan were he enjoys meeting with fellow Caspers.
Sparky also served in D-Maintenance during his tour at LZ English, Bong Son 1/69 - 9/70.
(left) Leo Sparks and Ken Thomas.
(below) Ted Baysinger sings to Joe Jones.
Leo Sparks: no email
Ted Baysinger: atb@crosstel.net
Ken Thomas: argo555@bresnan.net
Joe Jones: DAT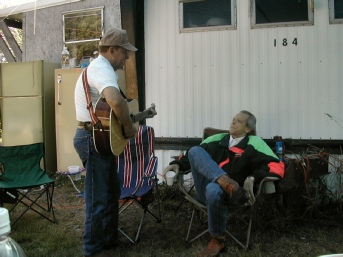 This site was last updated: 2/15/15
BACK TO THE STORY INDEX
HOME PAGE