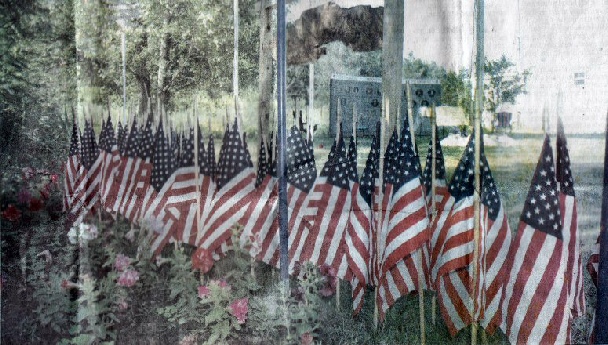 Manton Veteran Hosts Vietnam Unit's Reunion
MANTON, MI (Aug 2009) Eighty flags stand behind a flower bed at Leo Sparks' Manton home to represent the known deceased soldiers who served in the Casper Platoon 173rd Airborne Brigade in Vietnam.
Left: Kayla Kiley/Cadillac News Photo
The reunion consisted of a 21-gun salute and full eulogy for every fallen comrade. The wall, which recently won an award for memorial wall of the year, looks like stone and is 15 feet long and 6 feet high. It features plaques with pictures and information about the fallen soldiers from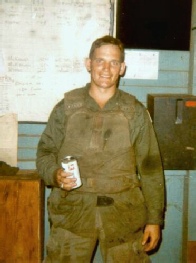 the 173rd unit.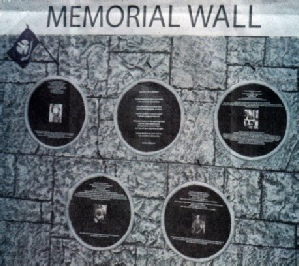 An artificial bed of red, white and blue flowers flowers lines the front of the wall with yellow and purple flowers in the middle to represent the purple heart. A large statue of a weeping angel sits in the middle of the flower bed. And as a person steps toward the wall, it plays military taps and the song "God Bless America." Sparks said the ceremony was "very, very emotional."
Left: Kayla Kiley/Cadillac News Photo
Right: Leo Sparks in Vietnam 1970
Leo Sparks: unknown email
____________________________________________________________________________________________________________
For additional information about the Casper Platoon KIA, please visit: http://www.casperplatoon.com/CasperMemorial.htm